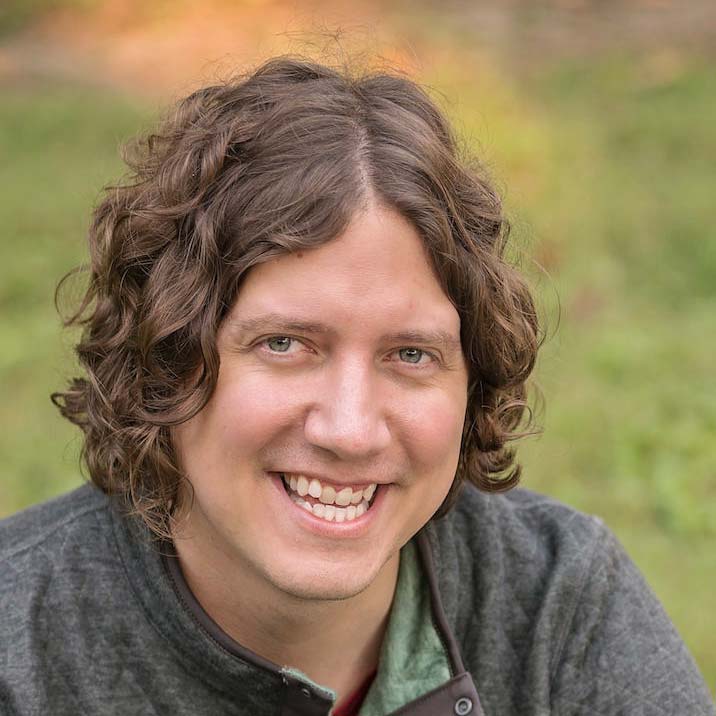 Michael R. Bruchas, Ph.D.
Professor
Center for Neurobiology of Addiction, Pain, and Emotion
Department of Anesthesiology and Pain Medicine
Department of Pharmacology
Adjunct Professor of Bioengineering
University of Washington
https://www.bruchaslab.org/

Michael received his B.S. in biology and his Ph.D in pharmacology from Creighton University in 2004 and a postdoctoral fellowship in neuroscience at the University of Washington, where he examined how endogenous opioids impact stress, depression, and addiction. Dr. Bruchas's laboratory focuses on how brain circuits are wired, how they communicate via neuromodulation, and to develop new neuroscience tools. His laboratory's discoveries have been published in Science, Cell, and Neuron and have been featured on Public Radio, in The Wall Street Journal, Nature, The New Yorker, The Smithsonian, and Popular Science. He has awards including the NIH Director's Transformative Research Award, an NIH EUREKA Award, the Young Investigator Award from the International Narcotics Research Conference, and NIH BRAIN Initiatives for tool development in dissecting brain circuits. In 2018, he was awarded the NIH-MERIT award from NIDA, the Rising Star Award from the Mahoney Institute of Neuroscience, and the SfN - Jacob P. Waletzky Memorial Award for cutting-edge research in addiction. Dr. Bruchas is also co-founder of a neurotechnology company Neurolux. Dr. Bruchas resides with his wife and daughter in the Fremont - Seattle and loves travel, food, craft beer and wine, all types of music, books, the outdoors and cycling.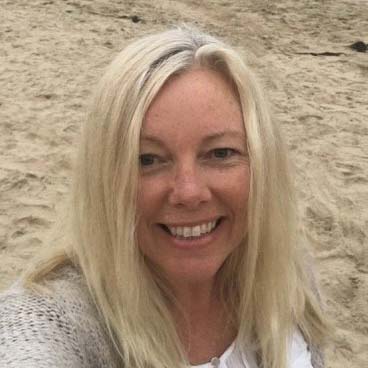 Catherine M. Cahill, Ph.D.
Professor
Hatos Center for Neuropharmacology
Department Psychiatry and Biobehavioral Sciences
Semel Institute for Neuroscience and Human Behavior
cmcahill@g.ucla.edu

Catherine M. Cahill, Ph.D. trained as an opioid neuro-pharmacologist at Dalhousie University receiving her MSc in 1992 and her PhD in 1996. She has more than 30 years experience in research that focuses on understanding mechanisms of chronic pain and opioid analgesia, tolerance, dependence and addiction. She was recruited to the Department of Anesthesiology and Perioperative Care at University of California Irvine in 2012 from Queen's University in Canada where she held a Canada Research Chair in Chronic Pain for 10 years. She moved to UCLA in 2017 and is now a Professor in the Department of Psychiatry & Biobehavioral Sciences and a member of the Hatos Center for Neuropharmacology at the University of California Los Angeles. A major focus of her research is to identify and characterize the allostatic changes that occur in chronic pain states specifically within reward circuitry and investigate novel treatment strategies. In 2015, she was the first to report how occurrence of chronic pain states disrupts reward circuitry via neuro-immune mechanisms in mesolimbic circuitry. The impact of this research was widely acknowledged in the media including: Pain Research Forum, Health News, Medical News, Science magazine, F-1000, etc. Her research has been cited over 5000 times, she has an h-index of 45, and an i10-index of 82 and has been widely acknowledged in media generated international attention with >120 media outlets. Notably, her research is currently supported by a NIH P50 Center of Excellence, two NIH R01 research grants, a NIH UG3/UH3 grant, the Department of Defense, and the Shirley and Stefan Hatos foundation. She holds multiple National and International leadership positions, including the executive committees such as the International Narcotic Research Conference, Scientific planning committee for the World Congress on Pain and on the editorial board for British Journal of Pharmacology and Alcohol and Drug Addiction Research journals. She is a standing member for National Institutes of Health grant review committees including the Somatosensory and Pain Systems (SPS), as well as an ad hoc reviewer for number of NIH study sections. At UCLA, she is involved in various administrative committees including the Canadian Studies Executive Council, IACUC, NSIDP graduate admissions and the Department of Psychiatry Advancement and Appointments committees.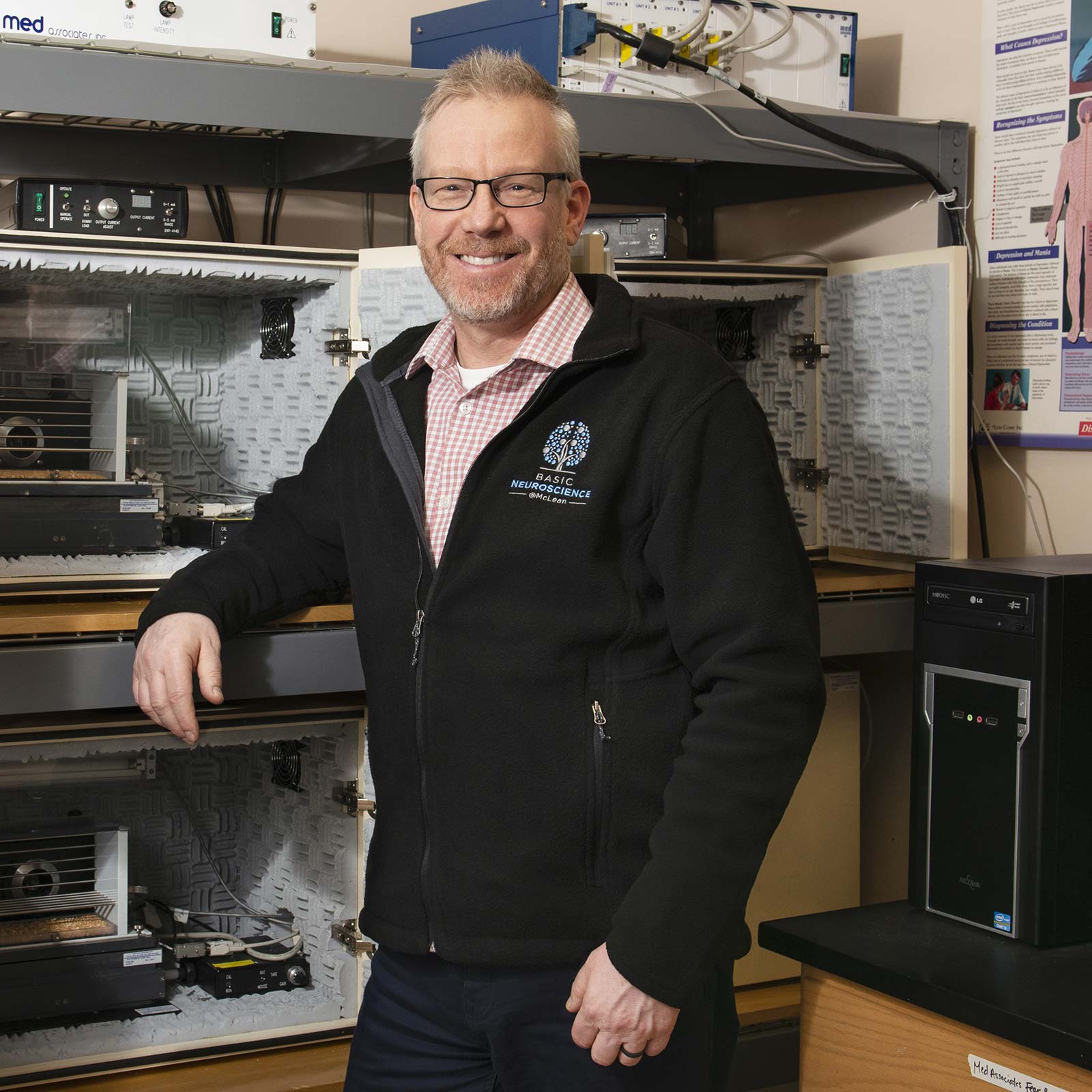 William (Bill) Carlezon, PhD, is a Professor of Psychiatry and Neuroscience at Harvard Medical School.  His lab is based at McLean Hospital, where he holds the Phyllis and Jerome Lyle Rappaport Chair in Psychiatry and serves as Chief of the Basic Neuroscience Division as well as Director of an NIMH Silvio O. Conte Center focusing on interactions between traumatic stress and sleep.  Dr. Carlezon is primarily interested in the biological basis and treatment of neuropsychiatric illness, specifically nature/nurture issues as they relate to the brain and the basic processes by which the brain develops and is modified in response to experience. His lab is currently studying how the environment affects behavior and the biology of the brain, and developing and implementing translationally-relevant (cross-species) endpoints (including sleep) for analysis. "Environment" can mean many things, including exposure to drugs of abuse, stress, trauma, toxins, or illness. This work is relevant to many types of neuropsychiatric disorders, including addiction, depression, anxiety, PTSD, and autism. He has received numerous awards for his research, including the Presidential Early Career Award for Scientists and Engineers (PECASE) from President George W. Bush, the Jacob P. Waletzky Award for Innovative Research in Drug Addiction and Alcoholism from the Society for Neuroscience (SfN), and the Daniel Efron Award from the American College of Neuropsychopharmacology (ACNP). He is the Principal Editor of Neuropsychopharmacology (NPP), and a chartered member of NIDA's Board of Scientific Councilors.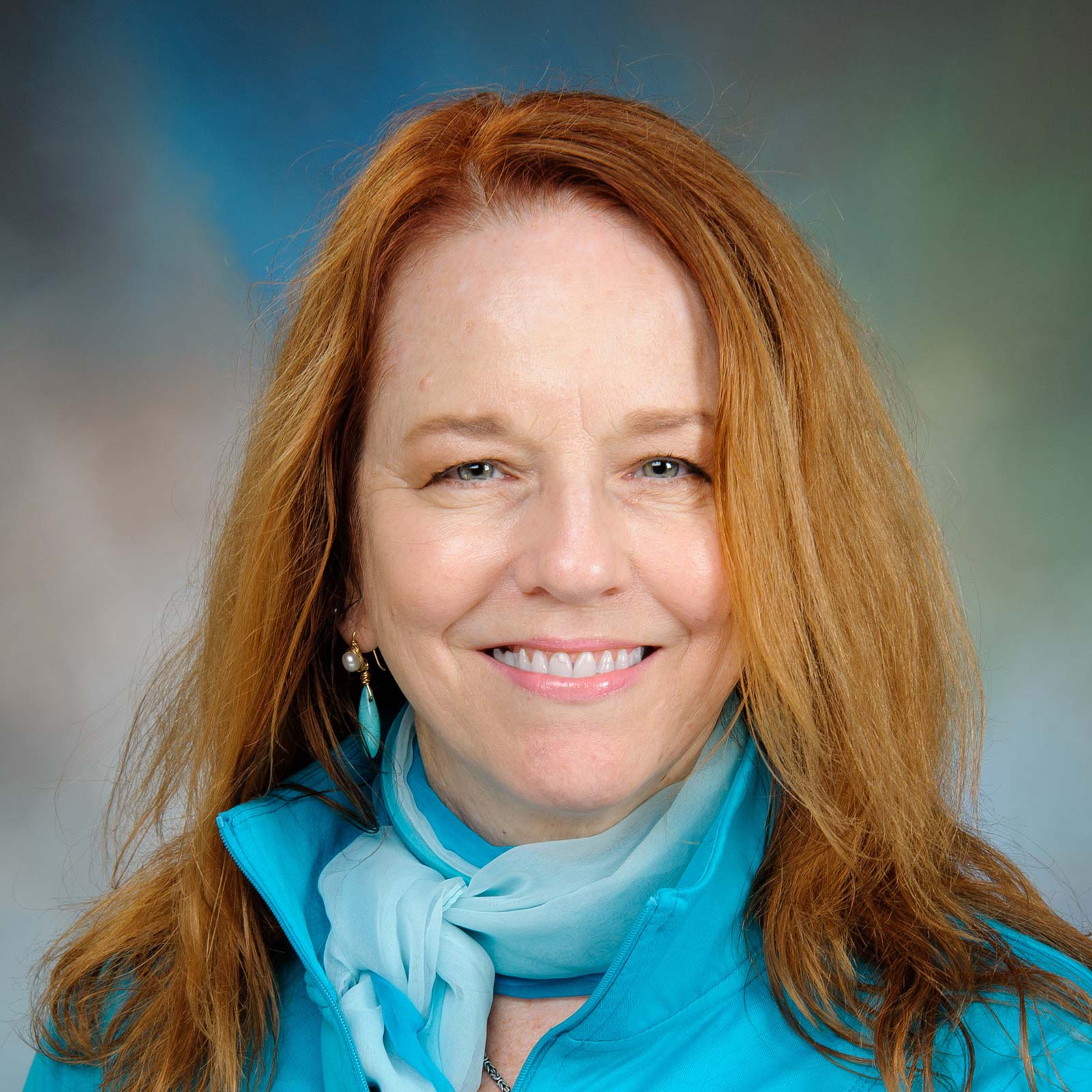 Kathryn A. Cunningham, Ph.D.
Chauncey Leake Distinguished Professor of Pharmacology
Director, Center for Addiction Research
Vice Chair, Department of Pharmacology and Toxicology
University of Texas Medical Branch
Kathryn A. Cunningham, Ph.D., has catalyzed translational research in neuropsychiatry disorders with a particular emphasis on substance use disorders (SUDs). She has established strengths in phenotyping in preclinical and human research, pioneered the study of biological signaling networks for serotonin receptors, discovered and patented novel chemical molecules for future SUD therapeutics, and human laboratory and clinical trials. Dr. Cunningham has been continuously funded by NIH for 30 years and has made numerous seminal observations and developed new technologies which are described in 170+ peer-reviewed publications, and contributed 40+ research-related chapters, reviews and/or commentaries [h-index is 63 and i10-value is 60 (Google Scholar)]. Her scientific trajectory began as a first-generation college student from a low-income family and the only woman student in her mentor's laboratory. The ensuing experiences shaped a life-long commitment to diversity, equity and inclusion as a driver of excellence in science and education. Her own protégés include 27 Ph.D. (eight M.D./Ph.D), three M.S. students and 22 postdoctoral fellows, and many early career faculty who published extensively, secured funding, and established successful careers in academia, government, and/or industry. Of these 52 mentees, 65% are female and 35% diversity mentees. She received the College on Problems of Drug Dependence (CPDD) Mentorship Award, based her mentees' nomination, the 2020 UTMB Mentorship Award and the 2022 UTMB Academy of Research Mentors (ARM) Lifetime Achievement Award. Her commitment to community engagement has spanned over 30 years, and she has been recognized with the Angel Among Us Award for Long-Standing Community Support of Women in Recovery, and the Cruisin' to Recovery Community Award.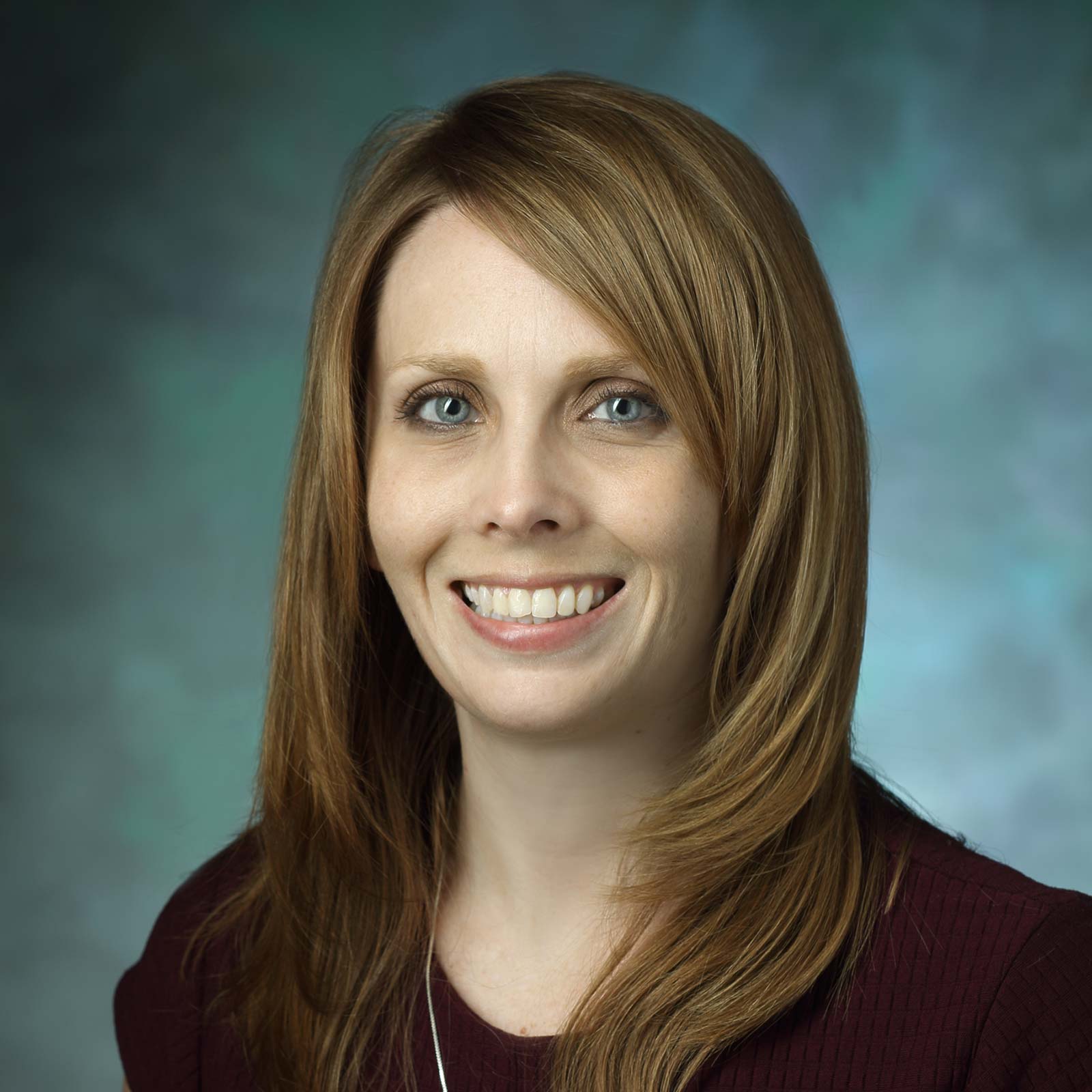 Johns Hopkins School of Medicine
Associate Professor
Behavioral Pharmacology Research Unit
Department of Psychiatry and Behavioral Sciences
https://marylandopioidresearch.com/

Kelly E. Dunn, Ph.D. is an Associate Professor in the Behavioral Pharmacology Research Unit within the Department of Psychiatry and Behavioral Sciences in the Johns Hopkins University School of Medicine. Dr. Dunn received her M.S. in Applied Biopsychology from the University of New Orleans (2005), her Ph.D. in Human Behavioral Pharmacology from the University of Vermont (2009), and her MBA from the Johns Hopkins Carey School of Business (2019). Dr. Dunn's primary interest is in opioid use disorder and she has been continuously funded by the National Institute on Drug Abuse for the past decade. She is the principal investigator on clinical trials ranging from the genetics of opioid misuse risk, opioid and cannabis interactions for pain treatment, examining and identifying methods for treating opioid withdrawal, and treatment of pain in persons with opioid use disorder. She also contributes to numerous other projects examining elements of opioid use disorder, including overdose risk and treatment. Dr. Dunn has served in leadership roles in organizations that support research on substance use disorder. She managed conferences for the College on the Problems of Drug Dependence and the American Psychological Association, was the President of the Division on Psychopharmacology and Substance Abuse for the APA, serves as the Co-Editor of the Journal of Addiction Medicine, and is the incoming editor for the journal "Experimental and Clinical Psychopharmacology". Finally, she the editor of the 1st edition of the Oxford Handbook on Opioids and Opioid Use Disorder, available early 2023.
Dr. Evans is a Full Professor in the Departments of Psychiatry and Psychology at UCLA and holds the Stefan Hatos Chair for Neuropharmacology. He received his Ph.D. in peptide chemistry from the Medical Research Council institute and Imperial College in the UK working on enkephalin analogues and endogenous opioid precursor processing. Dr. Evans completed his postdoctoral training at Stanford University with Dr. Jack Barchas and then moved to UCLA where he has continued his research on the opioid system. Dr. Evans was director of the UCLA Brain Research Institute from 2014-2017 and is currently director of the Hatos Center for Neuropharmacology. His research has been supported by the Center for Opioid Receptors and Drugs of Abuse (CSORDA), an NIH-center that he directs which has been continuously funded by an NIH P50 Center of Excellence grant for the past 33 years. Dr. Evans research accomplishments have included the identification and characterization of novel endogenous opioids (endorphins and enkephalins), the cloning of the first opioid receptor and the formative studies demonstrating opioid agonist bias. His recent research focuses on the brain circuits that sustain opioid reward-related behaviors, both in terms of brain adaptations to chronic drug-taking and relief of negative affect using a combination of mouse genetics, cell biology and pharmacology.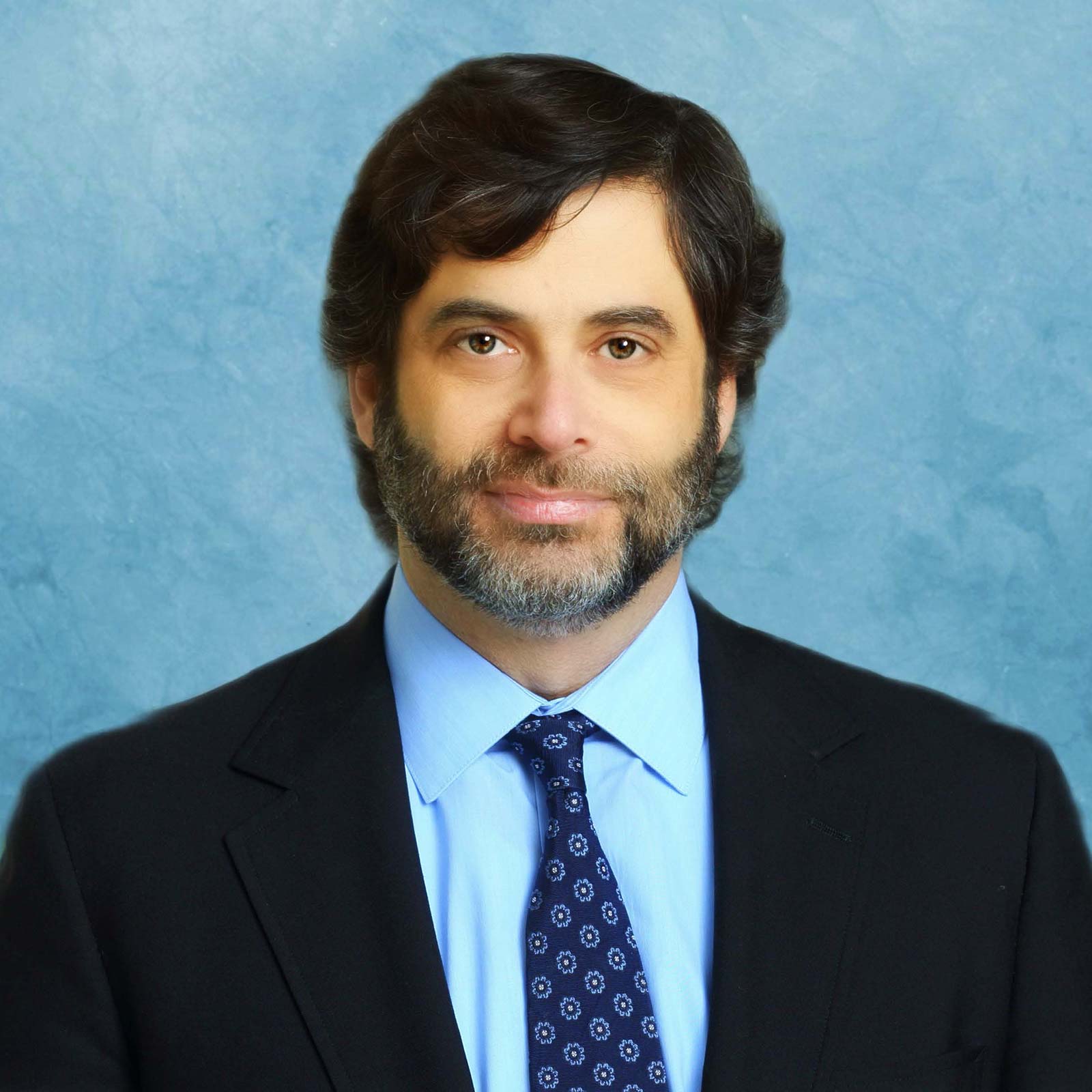 Dr. Adam Kaplin completed his undergraduate training at Yale University and his MD and PhD training at the Johns Hopkins School of Medicine. His research training experience includes having trained in the labs of two Nobel Laureates, and completed his PhD and postdoctoral training in the Lab of Solomon Snyder, MD, who was the 2005 recipient of the National Medal of Science (the highest science honor in the United States). Dr. Kaplin, who maintains his Adjunct Faculty appointment at Johns Hopkins, was the Chief Psychiatric Consultant to the Johns Hopkins Multiple Sclerosis and Transverse Myelitis Centers. Dr. Kaplin investigated the biological basis of the effects of the immune system on mood regulation and cognition, and he provided neuropsychiatric care to patients afflicted with such comorbidities. His research is focused on understanding the biological basis of depression and dementia and discovering new ways to diagnose prognosticate and treat these diseases. Dr. Kaplin has transitioned to working in the pharmaceutical industry as the Chief Scientific Officer of MyMD Pharmaceuticals, which is developing first in class therapeutics for a range of autoimmune diseases and immune mediated neuropsychiatric illnesses, and President of Mira Pharmaceuticals, developing novel Cannabinoid analog therapeutics with psychotropic and anti-inflammatory benefits.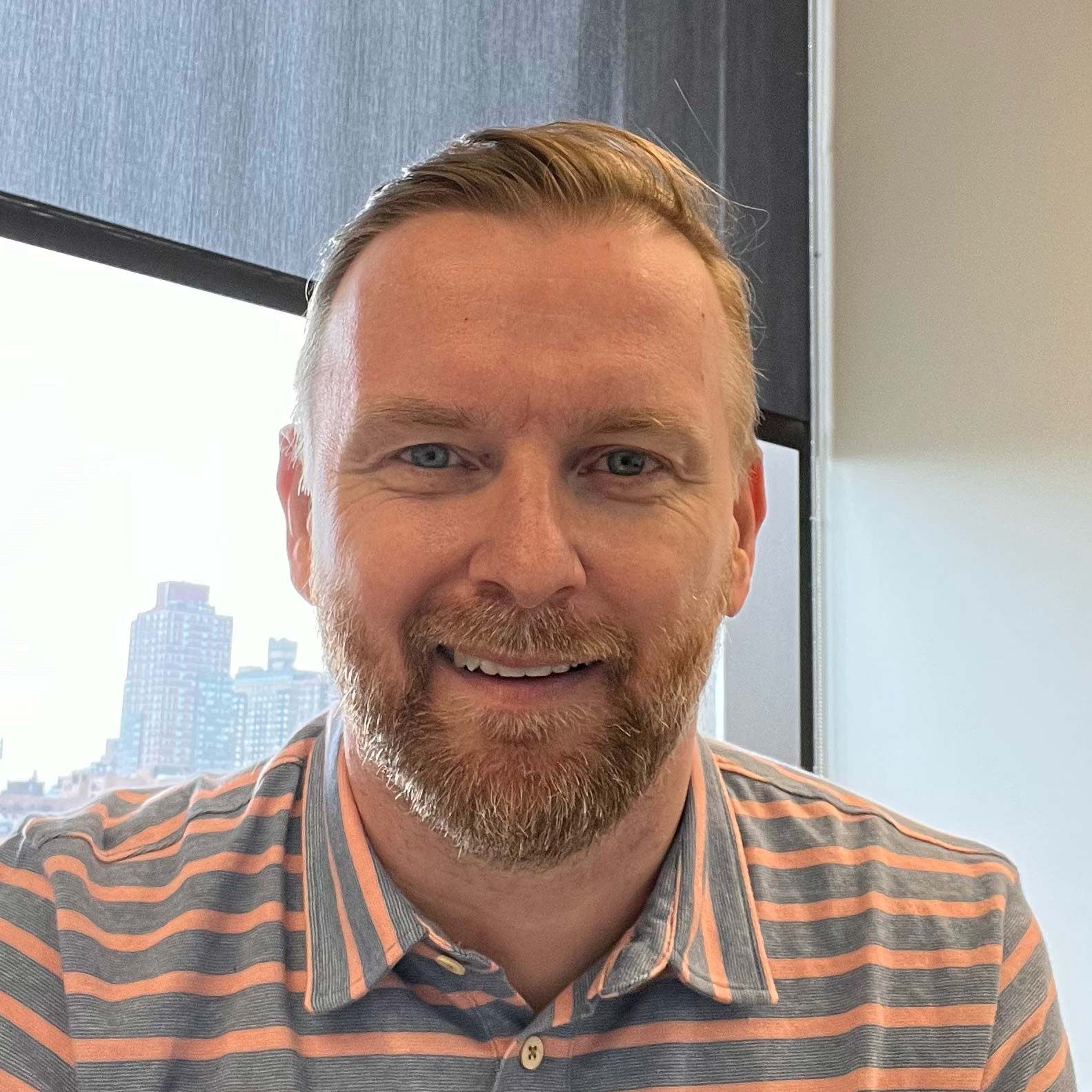 Dr. Kenny is the Ward-Coleman Professor and Chairman of The Nash Department of Neuroscience and Director of the Drug Discovery Institute at the Icahn School of Medicine at Mount Sinai. Dr. Kenny is also co-founder of Eolas Therapeutics Inc., a company focused on developing novel medications for drug addiction. Dr. Kenny is a member of the the advisory council for the National Institute of Drug Abuse (NIDA) and has served as a Senior Editor for The Journal of Neuroscience. Dr. Kenny is a graduate of Trinity College Dublin, where he earned a degree in Biochemistry. He completed his Ph.D. in neuropharmacology at King's College London. Dr. Kenny completed his postdoctoral training at The Scripps Research Institute in La Jolla, CA. Prior joining the Icahn School of Medicine at Mount Sinai, Dr. Kenny was on the faculty of The Scripps Research Institute in Jupiter, Florida. Research in Dr. Kenny's laboratory is focused on understanding the molecular neurobiology of drug addiction, obesity and schizophrenia. Dr. Kenny has received numerous awards for his research, including the Daniel H. Efron Research Award from the American College of Neuropsychopharmacology (ACNP), the Jacob P. Waletzky Memorial Award from the Society for Neuroscience (SfN), Distinguished Investigator Award from NARSAD, and the Tom Connor Distinguished Investigator Award from Neuroscience Ireland.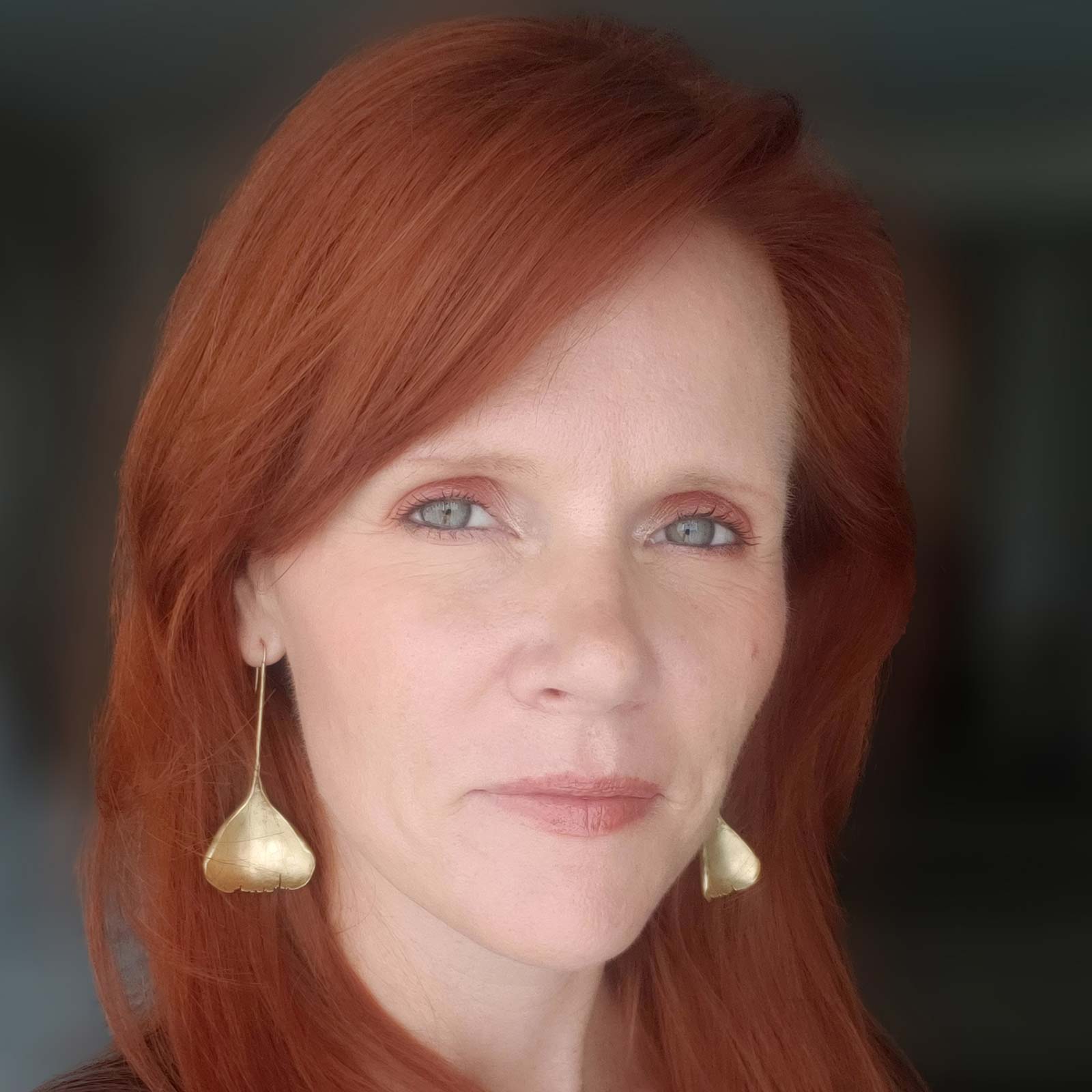 Courtney Miller, PhD, is a Professor in the Departments of Molecular Medicine and Neuroscience and the Director of Academic Affairs at UF Scripps Biomedical Research. The primary focus of Dr. Miller's lab is the discovery and development of therapeutics for diseases and disorders of the brain. Dr. Miller's lab is currently developing medications to prevent substance use relapse and to treat glioblastoma, an aggressive form of brain cancer. Dr. Miller's efforts have been recognized in a variety of ways, including being selected as a Fellow in the Kauffman Foundation Venture Capital Program, named Scripps Outstanding Mentor of the Year, and awarded the prestigious Presidential Early Career Award for Scientists and Engineers (PECASE) by President Obama for her work in addiction. Dr. Miller is also co-founder and acting CEO of Myosin Therapeutics, an early-stage life science company focused on developing new medications based on molecular nanomotors. Dr. Miller has a passion for advancing women in science and, in 2007, co-founded the Professional Women's Nexus (PWN), driven by the mission of retaining women and other underrepresented groups in the higher ranks of science. PWN currently has a membership of nearly 1,000 scientists.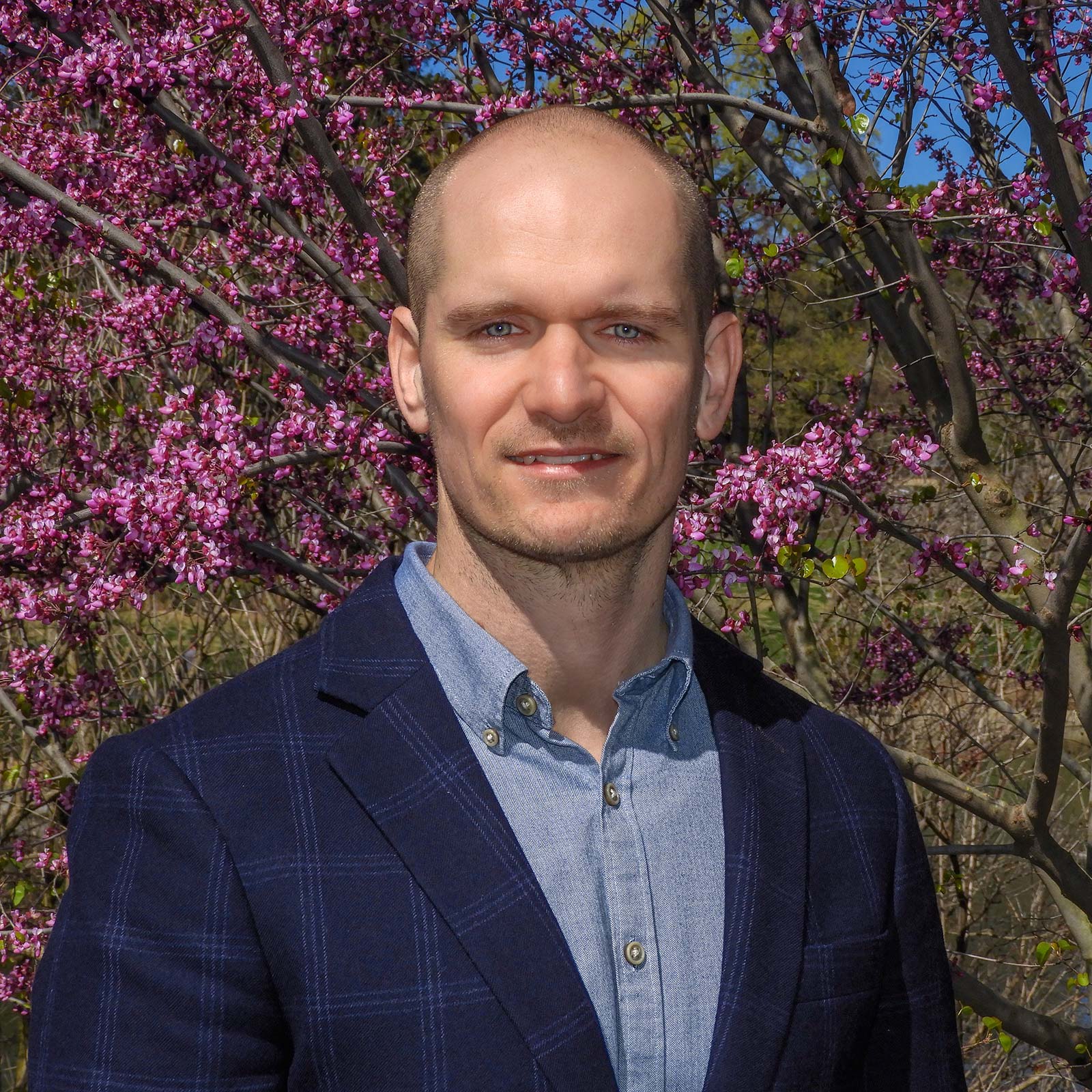 David E. Olson, Ph.D., is an Associate Professor at the University of California, Davis who is affiliated with the Department of Chemistry, the Department of Biochemistry & Molecular Medicine, and the Center for Neuroscience. He received his PhD in chemistry from Stanford University and completed postdoctoral training in neuroscience at the Stanley Center for Psychiatric Research at the Broad Institute of MIT and Harvard. His lab focuses on understanding how small molecules impact neural plasticity to control behavior. He coined the term "psychoplastogen" to describe a unique class of neural plasticity-promoting compounds with extraordinary potential to serve as fast-acting and sustained antidepressants, anxiolytics, and antiaddictive therapeutics. His work on psychoplastogens has included studies of psychedelics such as LSD, psilocybin, and ibogaine, as well as their non-hallucinogenic structural analogs. His ultimate goal is to develop safe and effective next-generation neurotherapeutics for treating neuropsychiatric and neurodegenerative diseases. Dr. Olson has received numerous awards for his research including the Jordi Folch-Pi Award from the American Society for Neurochemistry, the Sigma Xi Young Investigator Award, the Life Young Investigator Award, the Hellman Fellowship, and the Camille Dreyfus Teacher-Scholar Award, among others. He currently serves as an associate editor of ACS Chemical Neuroscience, is on the editorial advisory board of ACS Pharmacology & Translational Science and is deeply committed to translating basic science into clinical practice. He is a co-founder of Delix Therapeutics— a company focused on using neural plasticity-promoting compounds to treat a variety of brain disorders—where he currently serves the Chief Innovation Officer and Head of the Scientific Advisory Board.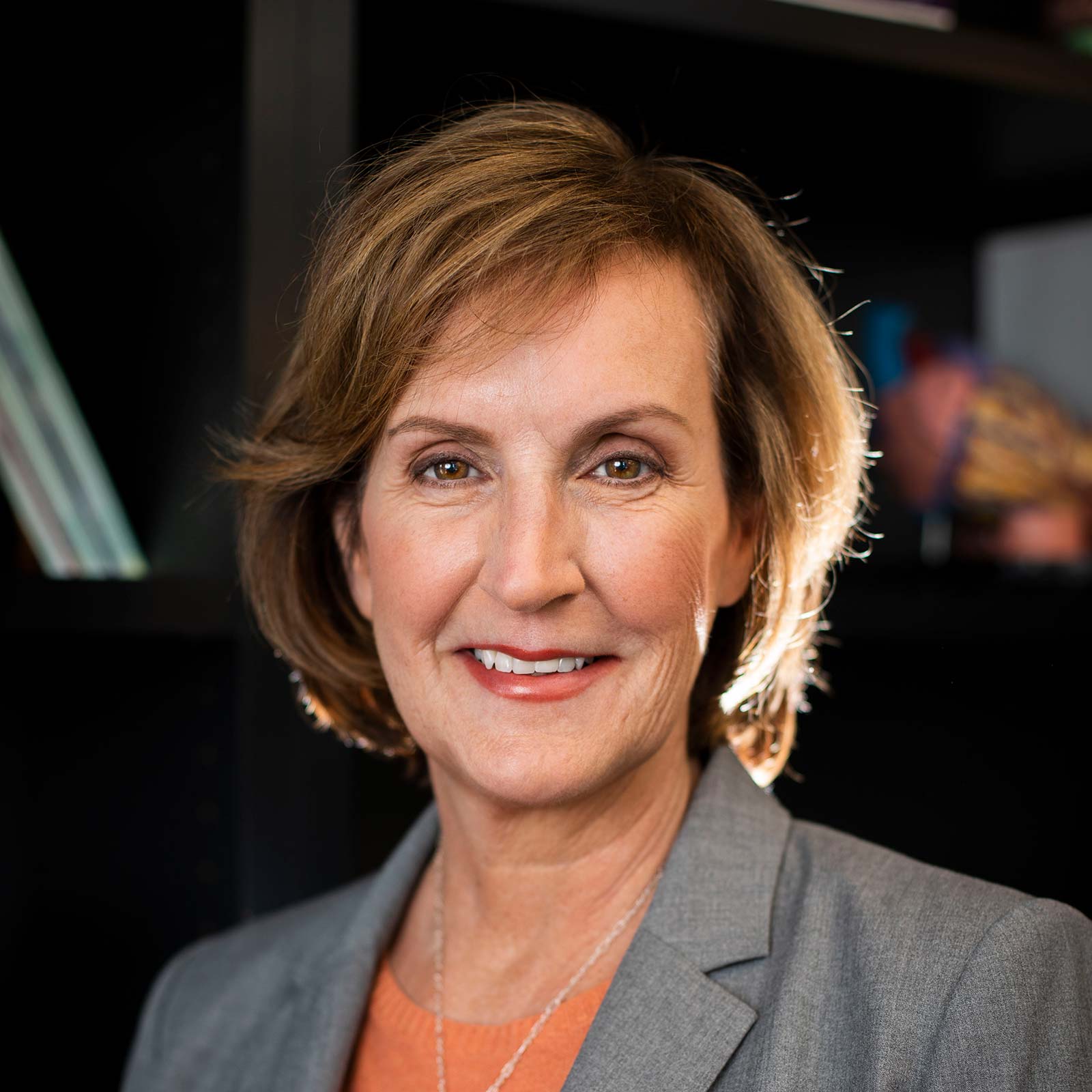 University of Kentucky
Professor of Behavioral Science, Psychiatry, Pharmacology and Pharmaceutical Sciences in the Colleges of Medicine and Pharmacy at the University of Kentucky
Sharon Walsh, Ph.D. is a Professor of Behavioral Science, Psychiatry, Pharmacology and Pharmaceutical Sciences in the Colleges of Medicine and Pharmacy at the University of Kentucky and serves as Director of the Center on Drug and Alcohol Research and the Substance Use Disorder Priority Research Area. She has been at the University of Kentucky since 2005 and previously was a Professor at Johns Hopkins University School of Medicine. Her clinical research focuses on pharmacological and behavioral issues in opioid use disorder, including studies on the efficacy of pharmacotherapies for opioid use disorder, abuse liability of psychoactive drugs, and the pharmacology of widely used opioid analgesics. She has published more than 170 manuscripts and book chapters. Her work has been recognized with numerous awards, including the Presidential Early Career Award for Scientists and Engineers, the Betty Ford Award, the Marian Fischman Award, the Pillar of Light Award, and the Dr. Rice C. Leach Public Health Hero Award. She has been funded by the National Institute of Health throughout her career, lectures nationally and internationally on opioid misuse, opioid use disorder, and its treatment, and has served as an advisor to the National Institute on Drug Abuse, the Veteran's Administration, National Institutes of Health, the American Society for Addiction Medicine, the Food and Drug Administration and the World Health Organization. She most recently completed service on the Scientific Advisory Council for the National Institute on Drug Abuse. She is presently the Principal Investigator of the HEALing Communities Study, a $350 million effort to reduce opioid overdose deaths in highly impacted communities, that is supported by the National Institute on Drug Abuse and the Substance Abuse and Mental Health Services Administration.